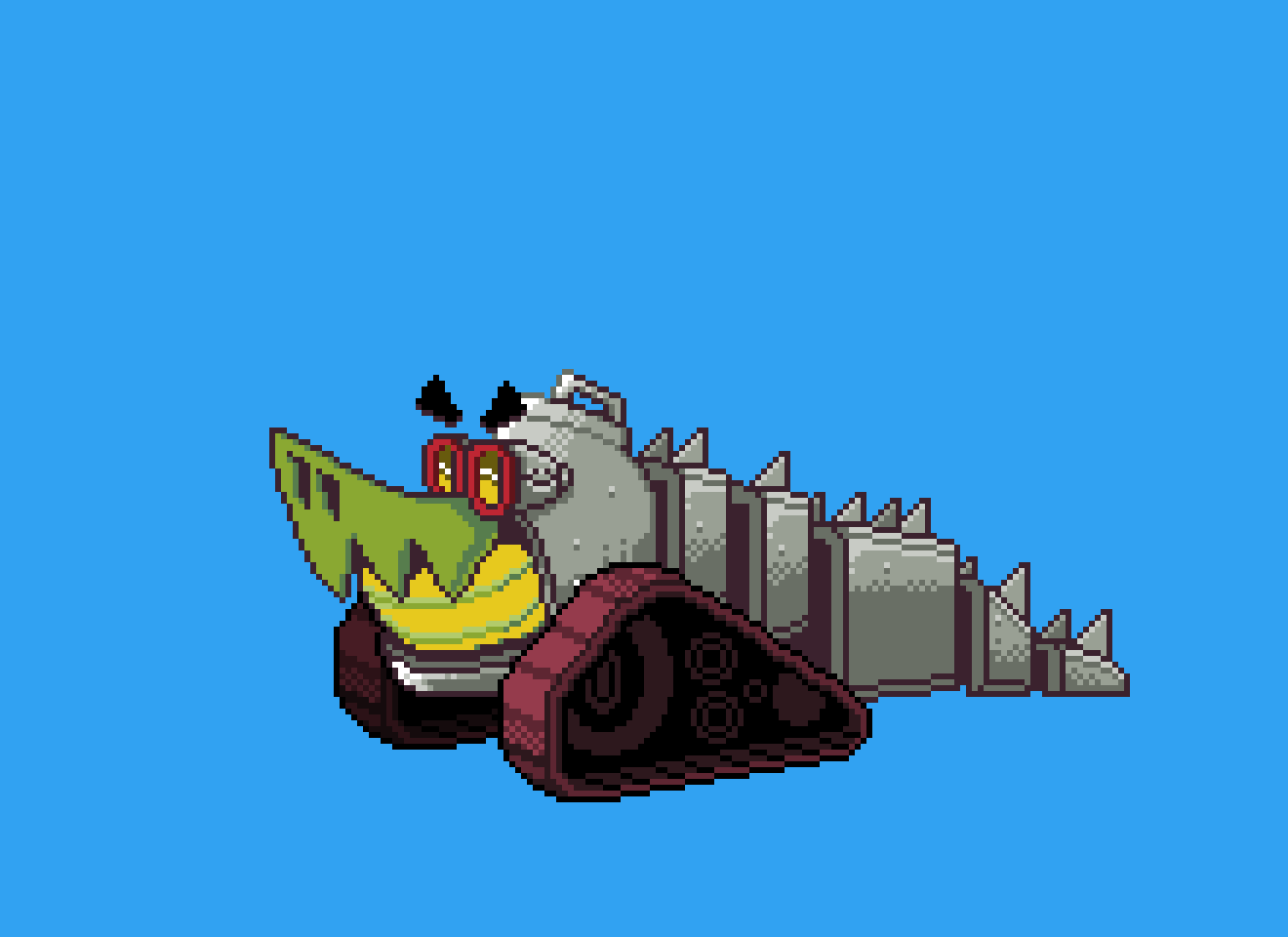 Armored Gator Tank
Idle animation for the first phase of a boss fight.
Kasplosion!
Explosion sprite fx. Used in an indie game I worked on.

Barnhouse Animated Logo
Animated version of the Barnhouse Collective's logo.
Gator Tank Spin
Boss animation I made for an indie game.
Sgt. Slother
Animation of Sgt. Slother producing a grenade.
Ant-Eater Infantry
Enemy animation from an indie game I worked on.
Forklift Wars
A screenshot mock-up of a video game I'd love to make.
Magma Land Tileset
A tileset for a volcano level.
Techno Tapestry Tileset
A simple pixel tileset that can also be used to make frames.
Industrial Park Tileset
A tileset I made for fun!
Pixel Tree
A collection of tilesets used to make a forest environment.